Posted by

LPL Risk Management

on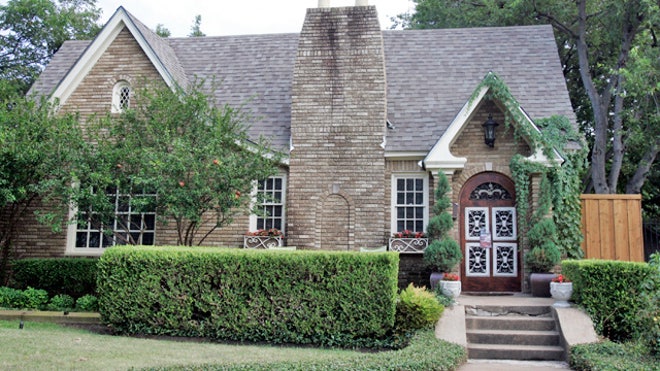 6 hazards home insurance doesn't cover
When disaster strikes your home, home insurance is supposed to be there to help you pick up the pieces. Most of the time, it does.
But the coverage does have limits, says Carole Walker, executive director of the Rocky Mountain Insurance Information Association, an industry group based in Greenwood Village, Colo.
"Many people don't take the time to understand what is and isn't covered and mistakenly assume insurance will pay for any type of damage," Walker says.
A Bankrate survey found that 81% were aware flooding is not covered by regular homeowners insurance. You may have heard earthquakes also require special coverage. Yet you may not know that there are other types of damage that are excluded from most policies as well.
Walker says many policyholders learn about the exclusions the hard way.
"We often hear from people that the only time they think about what their insurance covers is when they go to file a claim," she says. "Of course, then it's too late."
Following are six hazards a standard home insurance policy may not cover.
Mold
At least 1,000 species of mold are common to the United States, according to the New York-based trade group the Insurance Information Institute. A breakout of splotchy mold on walls not only looks disgusting but also is a health risk that the Centers for Disease Control and Prevention says can bring about symptoms similar to allergies or even breathing difficulties.
Despite the threat, a standard homeowners insurance policy generally either limits coverage for mold damage or outright excludes it, says Loretta Worters, an Insurance Information Institute vice president.
Some insurers offer an endorsement to expand coverage limits for mold claims but only if you are willing to pay more for your insurance, she says.
The best cure for mold is to prevent it from growing in the first place. If the basement floods after a rainstorm or a pipe is leaking, eliminate the moisture promptly, Worters says.
"Even a spill on the carpet should be dried within 24 to 48 hours," she says.
The U.S. Environmental Protection Agency says homeowners generally can clean up mold themselves if the affected area is less than about 10 square feet. Otherwise, it is best to call in an expert.
Sewer backup
America's sewer lines are rapidly aging, with some more than 100 years old. As more homes have been connected to these out-of-date lines, sewage backups have followed.
Other sources of backups include pipelines that handle both stormwater and raw sewage — and become overwhelmed in rainstorms — and blockages from tree roots that work their way into sewer-line cracks.
When a sewer backs up into a home, it can damage floors, walls, furniture and electrical systems.
Walker says standard homeowners insurance does not cover sewer backups. If you are worried about being unprotected, she has some advice.
"Consider extra insurance that may be available as endorsements to your policy for risks such as sewer backups," she says.
The Insurance Information Institute says sewer-backup damage often can be covered for an additional premium of just $40 to $50 per year.
Sinkholes
Sinkholes can seem like something out of a horror movie. For example, there was the Florida man who was swallowed up in early 2013 when a sinkhole opened without warning beneath his bedroom.
Sinkholes are sudden gaps in the earth's surface that occur after groundwater gradually dissolves rock such as limestone and carries bits of it away, creating large pores and cracks in bedrock. Once large cavities form underground, the land above it may suddenly settle or collapse, creating the sinkhole.
In the United States, sinkholes tend to cause the most problems in Florida, Texas, Alabama, Missouri, Kentucky, Tennessee and Pennsylvania, according to the U.S. Geological Survey.
Most home insurance policies will not cover damage associated with "earth movement," such as an earthquake or sinkhole.
"Florida is the only state in which insurers are required to provide coverage for sinkhole damage," Worters says.
Florida insurers must include insurance for "catastrophic ground cover collapse" — which refers to damage so severe, the home is uninhabitable — as part of standard homeowners insurance.
Worters adds that in Tennessee, insurers must offer optional sinkhole coverage for an additional price.
"In every other state, earth movement is excluded from the insurance policy," she says.
Termite infestation
Colonies of anywhere from a few hundred to several million termites can quietly and methodically devastate your home.
Wood, paper and dead plant material that is in contact with soil near the house provides termites with a ready source of food and an entry. And moisture accumulated around foundations and in poorly ventilated crawl spaces gives termites a source of water they need to survive.
Over time, termites can damage or destroy support beams and other wood features in a house. The National Pest Management Association estimates that termites cause $5 billion in damage in the U.S. each year.
If these unwanted guests cause wear and tear to your home, do not expect your insurer to bail you out, says Janet Patrick, a spokeswoman for the Illinois Insurance Association, an industry lobbying organization in Springfield, Ill.
"Homeowners policies do not pay for termite damage," she says.
For that reason, Patrick recommends having a licensed pest control company take a look at your home to make sure it is termite-free.
"Homeowners can avoid structural damage with early intervention," she says.
Nuclear plant accidents
The Federal Emergency Management Agency, or FEMA, says nearly 3 million Americans live within 10 miles of an active nuclear power plant. If an accident at a nearby reactor leaves your home uninhabitable, standard homeowners insurance will not cover the claim. But that does not mean you will be unprotected.
A 1957 federal law called the Price-Anderson Act compensates people in the United States for any damage or injuries resulting from a commercial nuclear accident.
The law was called upon after the nation's worst nuclear accident, at the Three Mile Island plant near Harrisburg, Pa., in 1979.
"The insurance paid for the living expenses of families who decided to evacuate," Worters says.
The Nuclear Regulatory Commission says an insurance pool of more than $12 billion is available to pay out claims.
Claims covered under Price-Anderson include:
Bodily injury. Sickness. Disease resulting in death. Property damage and loss.
In addition, individuals evacuated from an affected area can expect reimbursement for reasonable living expenses beyond what you ordinarily pay. "The coverage does not pay your mortgage, does not pay for your normal food bills," Worters explains.
Acts of terrorism
The recent Boston Marathon bombings were a reminder that terror can strike at any moment.
The Insurance Information Institute says terrorist attacks using nuclear, biological, chemical or radioactive weapons are considered fundamentally uninsurable. Standard home insurance policies do not specifically reference terror attacks, Worters notes.
"However, the policy does cover the homeowner for damage due to explosion, fire and smoke," she says, adding that these are the most likely types of damage a home would suffer in a terrorist incident.
If you own a condominium or co-op, the policy you carry on your individual unit will protect your structure and possessions from damage related to a terrorist attack.
However, damage to common areas — including the roof, basement, elevator, boiler and walkways — is not covered unless your board purchases separate terrorism coverage, Worters says.
Source: http://www.foxbusiness.com
Tagged With: does homeowners insurance cover mold?, home insurance, homeowners insurance, lake ronkonkoma home insurance, long island homeowoners insurance, mold insurance, personal insurance, what's not covered by home insurance